4 Things to Think About Before Ordering Your Child's Dream Playhouse
Temperatures are cooling down—which means Christmas will be here before you know it! So if you plan to surprise your little one with a playhouse this holiday season, then you need to order soon—especially if you want a custom design. We've compiled a quick list of items to think about before you make your child's backyard dreams come true. 
The Look
When you imagine the building, do you want it to match your home's style and color? Do you want lofts where your child can store toys or sleep during backyard campouts? Should you add a porch that can double as a stage for theatrical productions with the neighborhood kids? We offer eight different models that make wonderful playhouses so you can find the right unit to customize for your little one. 
The Amount of Use
You can stick with a bare-bones style, exposed studs and all, and keep the playhouse a summer luxury. But, if you want your child to enjoy it during the winter, you'll need to heat it. Yoder's Storage Sheds offers spray insulation for all our buildings.
The Extra Design Touches
A few small details can make your building a child's fantasy. Shutters and flower boxes add adorable charm, and a workbench offers plenty of space for crafting. You can opt for all of them when creating your custom design.
The Fun
The more creative you get with your playhouse, the more fun you and your child will have. Add a rock-climbing wall on the exterior, build a mud kitchen for the inside, or cover the walls in chalk paint. If the building is insulated and weather-resistant, you can even fill it with bookshelves and include a rolling ladder for your little reader. There are a million ways you can make the playhouse one-of-a-kind for your unique and precious child.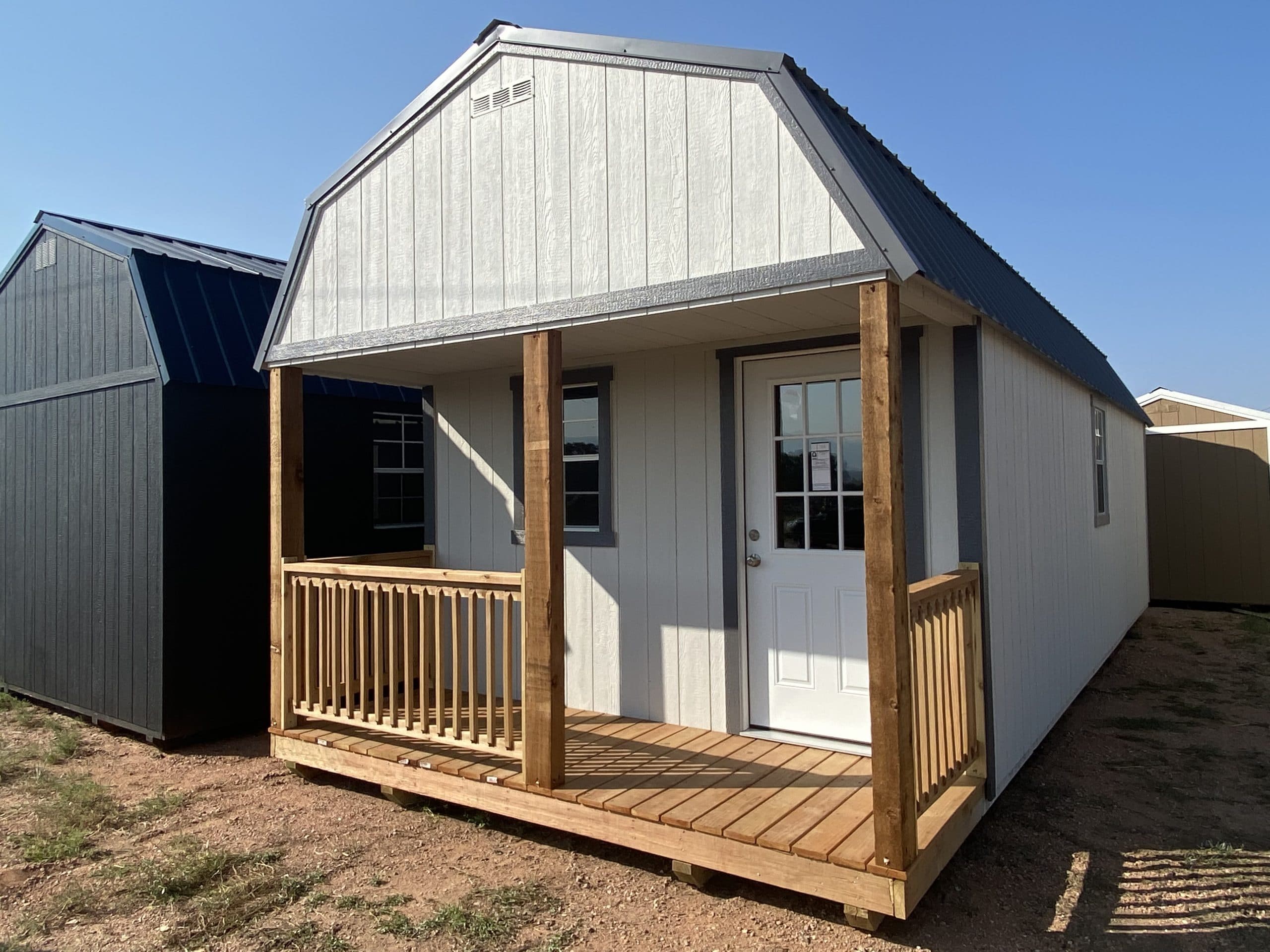 Of course, our staff is always here to help. If you have any questions about designing a playhouse, give us a call.