Frequently Asked Questions
Have questions about our sheds, barns, or buildings? No worries, It may be a common question!
Do I need a Permit? 
Most places require a permit if the unit is over 200 sq ft. Some places require it for 120 sq ft depending on county
How soon can I get my shed delivered?
Custom orders are typically 3-4 weeks from order to delivery, Inventory orders are about 5-10 Business days
What is the warranty?
We offer a Limited Lifetime Workmanship Warranty that covers window and door operations and roof leaks
Do I need a foundation?
Our sheds come with a floor and foundation of their own
Do we level the shed?
 It is the customer's responsibility to have a level place to put the shed, we have a contact who does site prep/leveling
What do I need to set the shed on?
We recommend road base or crushed gravel about 2′ wider and longer than the shed itself
How much room do I need to have for delivery?
We need at least 1.5′ wider than the shed to get through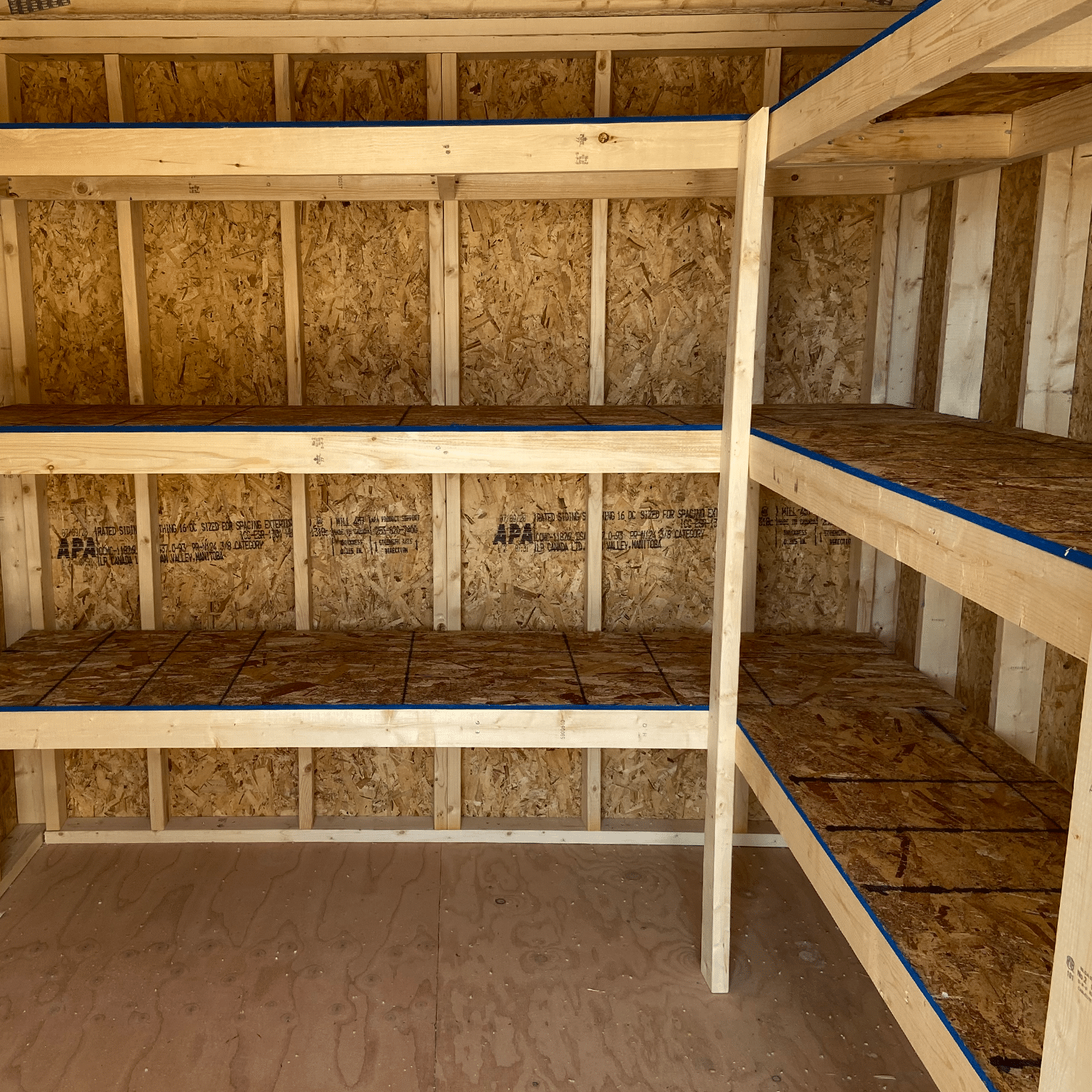 How does the shed arrive?
 The arrives completed and ready to use on a tilt trailer pulled by a truck
Do I need anchors?
 If buildings require a permit, anchors are required along with it. We never discourage it as it gives the shed a 115 MPH Wind Rating
Why should I purchase from Yoder's Storage Sheds?
We are a local family owned business that cares about each of our customers, builds to the highest quality standards, and puts your needs first. #1 Customer service is our goal
What options are available?
We have a very wide range of options that we offer, just ask and we will see what we can do
Can I put doors and windows wherever I want?
Absolutely, we will work with you and customize the layout to fit your needs
Do you offer Rent to Own?
Yes, we work with a fantastic Rent to Own company