4 Important Facts You Should Know About Shed Delivery
At Yoder Storage Sheds, we're not only proud of our finely crafted buildings but also of our efficient delivery service. We'll go up mountains, down valleys, and through ice and snow to get a unit wherever you need it. Our team is experienced, but we also appreciate when our customers know what to expect. So, here are a few things to keep in mind in preparation for your shed delivery. 
You are in charge of getting permits and following local regulations.

We'll put a portable building wherever you want, but first, you need to make sure that placement follows local laws. For example, some city and county governments require permits for new structures or dictate that buildings must sit a certain distance from property lines. It's up to you to comply.
Crushed stone is a great investment.
Portable buildings don't require heavy concrete foundations, but they do need to rest on something. We recommend spreading a crushed stone pad because it's economical, easy to install, and allows moisture to drain away from the structure. See our "Shed Foundation 101" blog post for more details. 
You might need to find some concrete blocks.
We recommend selecting the most level location possible for your new building. However, if you must place it on a slope, we can even out the structure with concrete blocks. You must provide them, though, so have the blocks ready before your shed delivery.
The driver will need a clear path to the delivery spot.
Our team can maneuver a shed off a truck and into a specific location with a machine called a "mule." However, the entire shed delivery process is much faster if the driver doesn't also have to move objects out of his way. Clear away any patio furniture, lawn care equipment, outdoor toys, or other obstacles. Also, look for low-hanging branches or powerlines that the driver will need to avoid.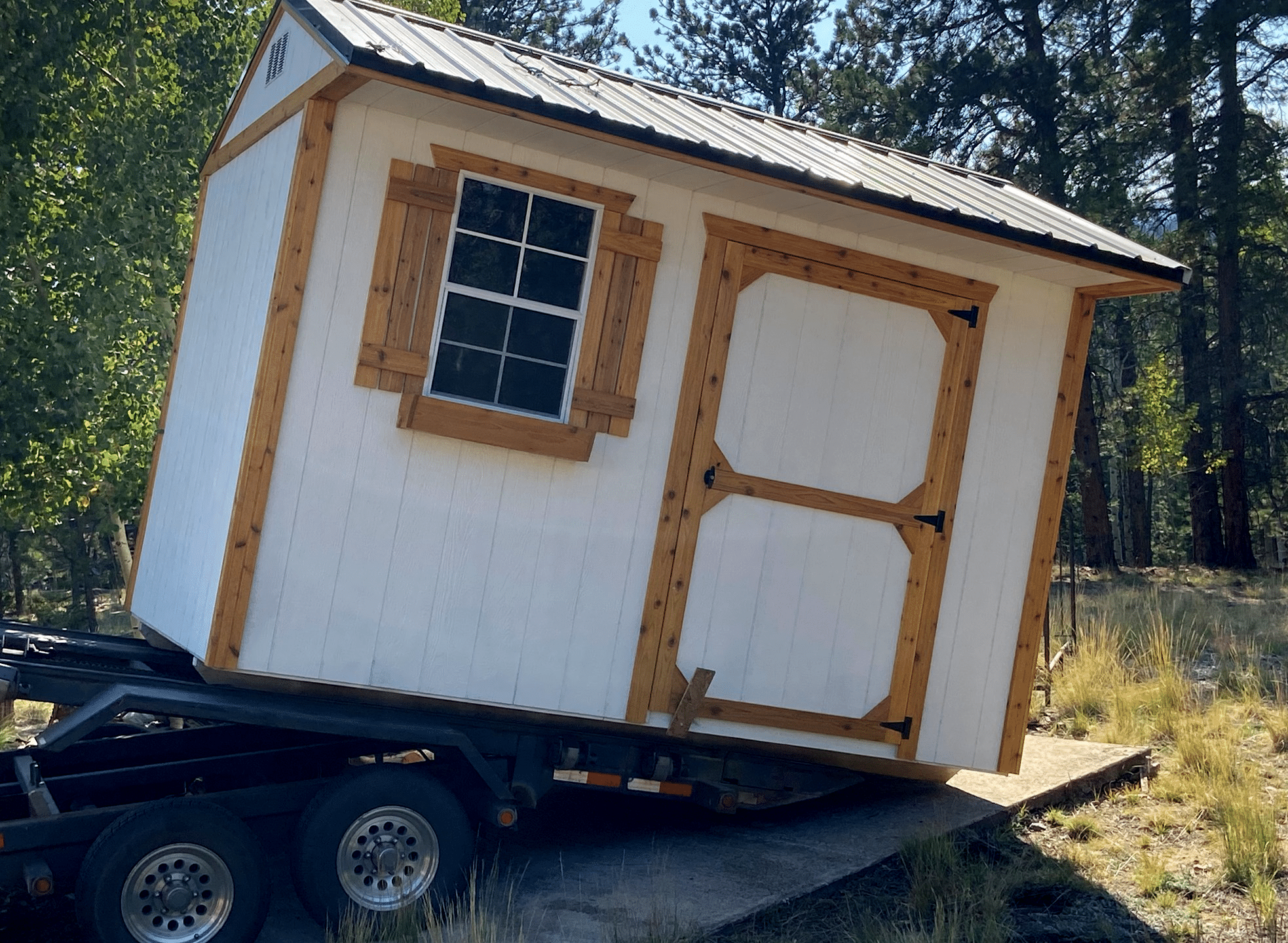 Shed delivery is free for the first 50 miles and costs $3 for every subsequent loaded mile. If you have any questions about our buildings or delivery process, give us a call at 719-371-3910.