How One Grandmother Turned an Affordable Shed into a Homeschool Dream
Last year, parents across the nation converted closets, bedrooms, and nooks into classrooms as the COVID-19 pandemic forced students to learn from home. Terry Gierhart of Penrose, Colorado, was no different. But, instead of carving out an inconvenient space in her home, she decided to give her granddaughter, Tayley, a backyard classroom all to herself. She used a small, affordable shed.
Terry says she hired Yoder Storage Sheds to build the schoolroom simply because it was a local business. However, she discovered that she liked working with our salesmen. They were helpful and efficient, making the design and delivery process easy.
Our experts helped Terry design Tayley's perfect learning space. She chose a side utility unit with extra windows, beautiful wood siding, and a double barn door that would create a relaxed, peaceful room for Tayley's 4th grade year. Then, our craftsmen carefully built her affordable shed, and Yoder delivery workers placed it by the Gierhart home.
After delivery, Terry added wooden walls and a ceiling, and she had the building wired for electricity so Tayley would have plenty of light for her work. The family furnished the building with cabinets and a workspace, along with a comfy chair, a gray rug, and a keyboard for music lessons.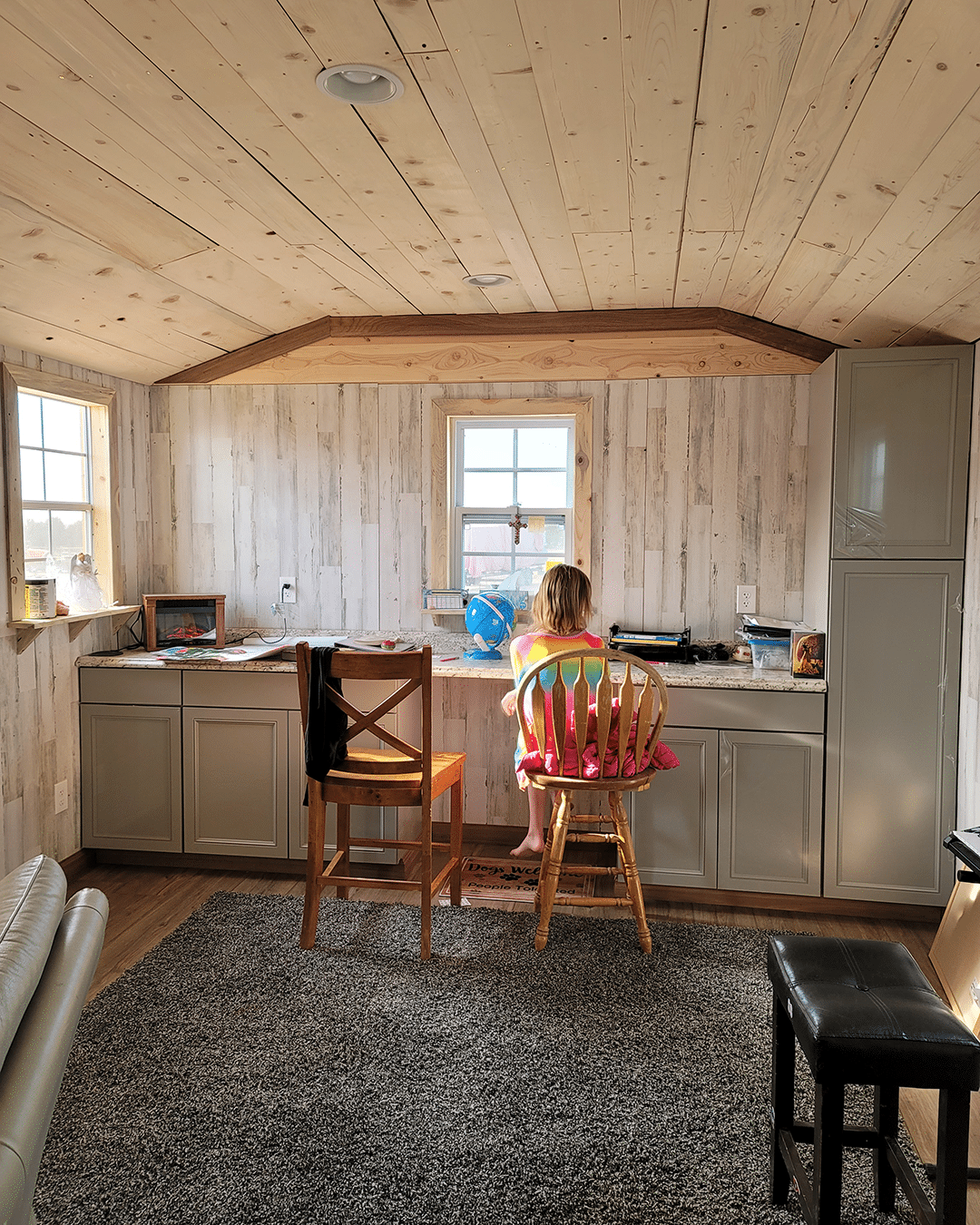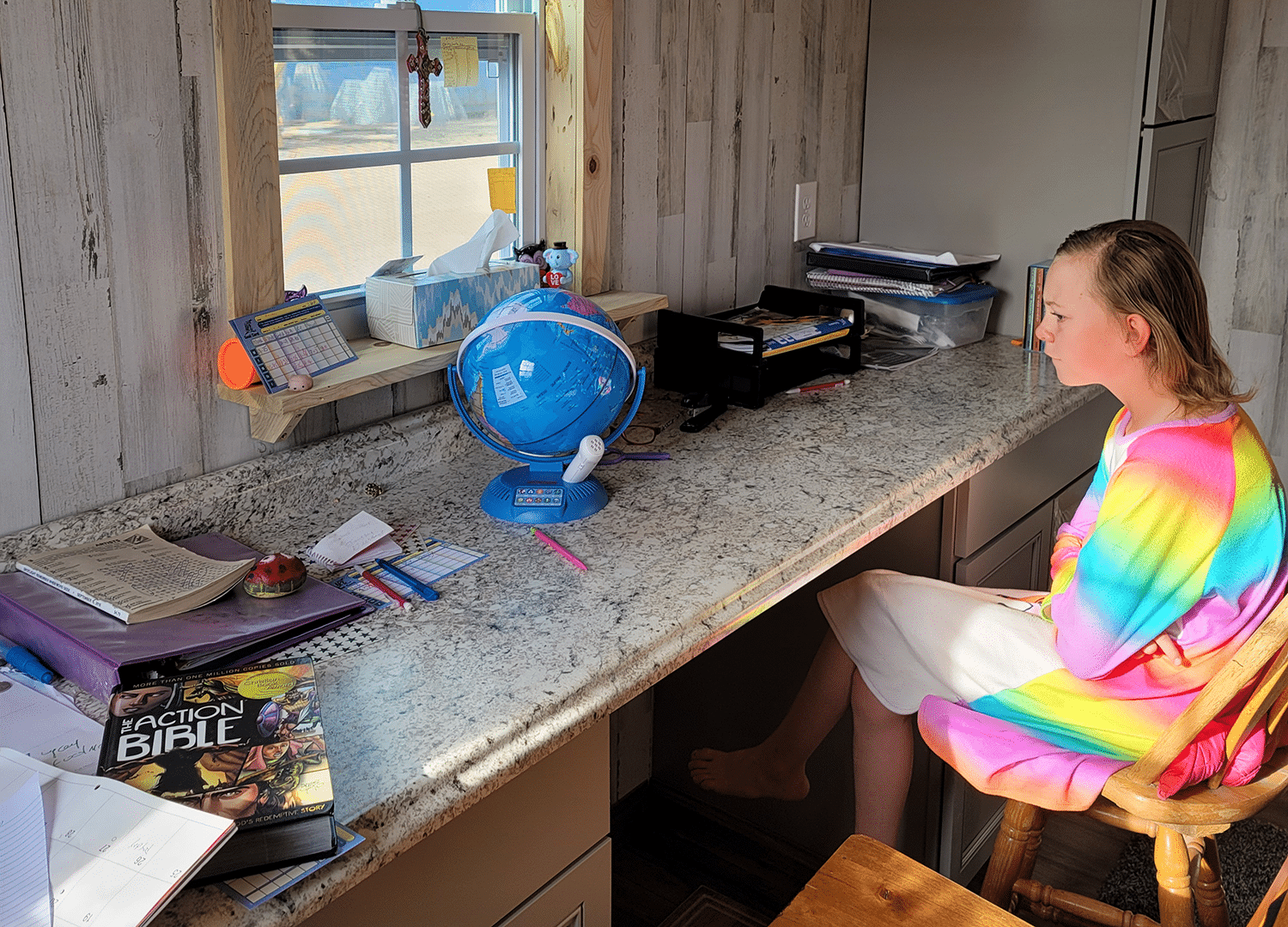 Tayley had everything she needed to succeed in her education.
The storage shed became a space that the girl could use not only during the pandemic but for years to come. Terry says the family had thought about homeschool for a while, but COVID-19 gave them the push they needed to get started. The portable building gave them the room they required to continue.
We're grateful that Yoder's Storage Sheds played a small role in Tayley's education. We hope that one day, she'll look back on her little schoolroom with affection, remembering it as a place where she developed a love of learning.
If you're looking for a backyard classroom for your child, it's time to start designing! Summer will fly by before you know it, and you'll need a well-built, affordable shed in place before the new semester. Check out our design options.