Tips for Converting an Outdoor Shed into a Home Office
It's possible that you have been working from home for the past year, trying to get projects completed and meetings conducted while your children attend virtual school. Your life has been chaos, so maybe it's time to get your own space. That's why we've compiled a handy guide to help you convert an outdoor shed into the perfect home office.
Check your permits.
Before you get started, check with your city and see if your shed conversion will require a building permit. Also, find out whether your local zoning laws limit the size of shed you can buy.
Choose your shed.
If you don't already have a Yoder's shed in your backyard, then choose your home office from one of our nine charming designs and customize it to fit your taste and needs. Pick a unit with a loft if you have files or equipment to store, or add windows if you need a lot of natural light.
Opt for insulation.
Request spray insulation when ordering your outdoor shed. You'll need a properly heated office if you're going to get any work done.
Wire it for electricity.
Electrical wiring is not an option for any Yoder's building. Call an electrician to outfit the shed for power so you can plug in lamps, computers, space heaters, fans, etc.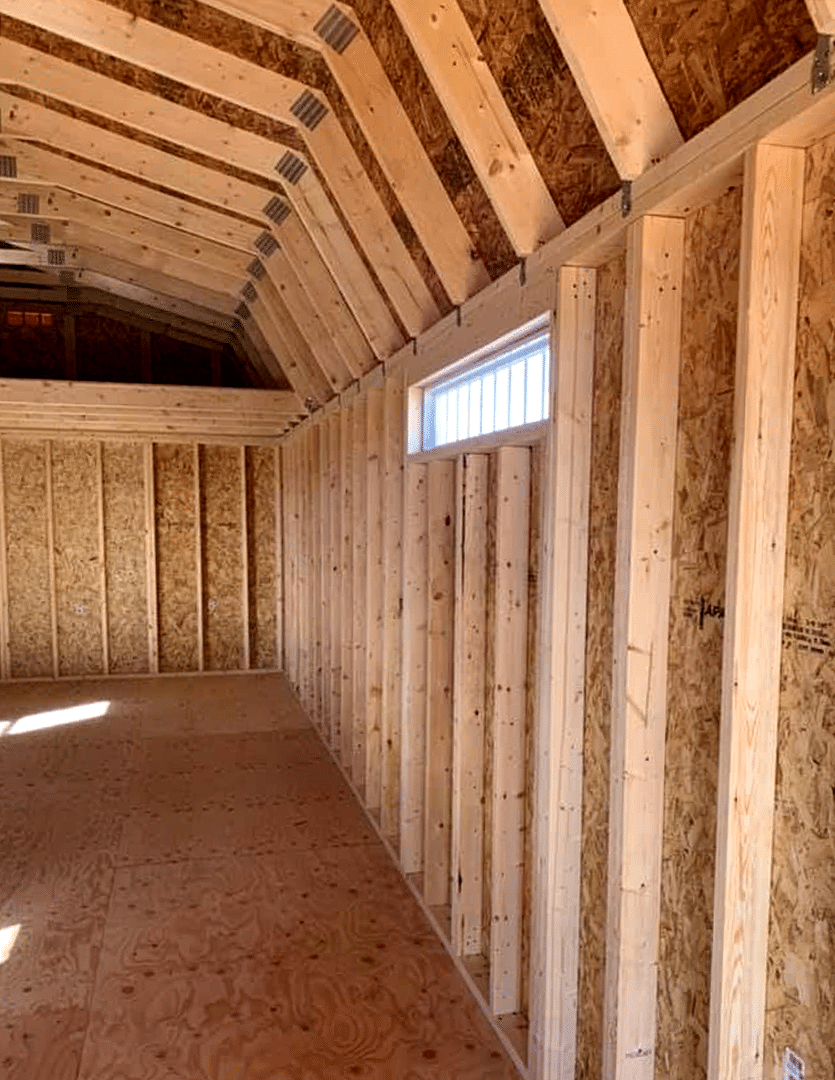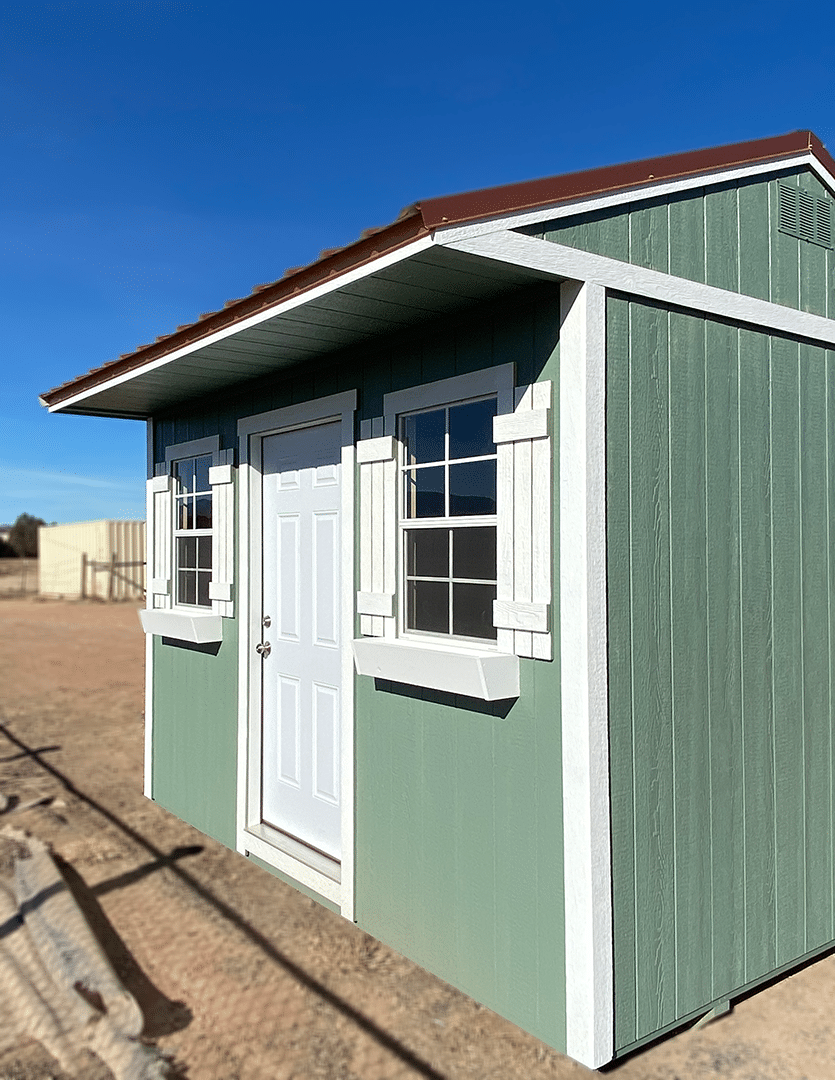 Hang drywall.
Once the electrical work is done, it will be time to finish the walls with drywall or paneling. Your local building codes might not allow exposed insulation in your outdoor shed.
Add flooring.
All Yoder's Storage Sheds come with 5/8″ tongue and groove flooring. If you want a different style for your home office, you could lay down other materials like laminate, tile, or peel-and-stick tile.
Decorate.
When you've got power, flooring, and finished walls, the fun really starts. Paint your office a soft blue to promote calm and focus or a fun yellow to stimulate creativity—whatever suits your needs. Then, make the space your own with furniture and decorations that will encourage productivity.