Do you understand everything you need to know about the pole barn?
At Yoder's Storage Sheds, we're proud of
every portable building
that leaves our workshop. Yet, we understand that sometimes, a shed isn't enough. Some customers need more space. Much more. That's why we offer the
pole barn
.
What is a pole barn?
A pole barn—also known as a "post-frame building"—is a structure supported by poles or columns instead of interior walls. It's a straightforward concept that offers a significant amount of versatility.
Why should I build a pole barn instead of a traditional building?
Pole barns allow for lots of open space because they don't require interior walls. They also don't need concrete foundations, so they are typically cheaper than your average structure and usually take less time to build.
These buildings also don't come in pre-determined sizes. Our craftsman can construct a pole barn to suit your specifications.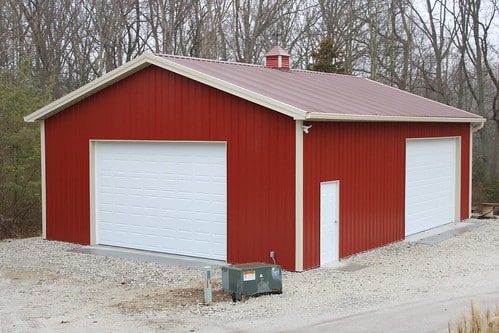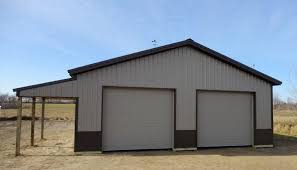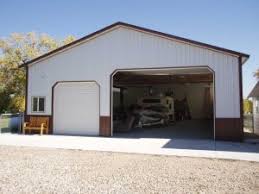 How is a pole barn typically used?
You can use it for anything. Although, customers typically have pole barns built for horse structures and farm equipment storage because they can accommodate large, open spaces. However, you can also use them for garages, workshops, and even homes.
What do I need to know as I plan to build a pole barn?
First, make sure you have plenty of open, level land on which to build. If needed, hire a professional landscaper or earthwork company to prepare your site. Next, you'll need to check with your local city or county about any building codes to follow or permits to obtain before construction starts.
Also, talk to your local building department about its requirements. Some departments require engineering for new buildings, which we can provide if needed. You might also need to submit a layout of the structure and reveal its color schemes.
When you're ready to get started on construction, it's best to
contact us
with a design in mind so you can get the most accurate quote possible. However, our experts will gladly help you think through your needs and develop a construction plan that meets them. 
If you have any more questions about pole barns, call us at (719) 371-3910.